Get moving with the variety of exercise classes guaranteed to get your heart pumping at the Stoneham Senior Center. No sign up necessary; just come by and join the fun!

Exercise Classes
Monday
Jacki Sorensen Aerobics; 8:30-9:30 AM;  $5
Gentle  Pilates with Alice; 9:55-10:45 AM; $4
Men's Exercises with Nancy; 11:00 AM-12:00 PM; $4
Flexibility and Strength with Nancy; 1:00-2:00 PM; $4
Wednesday
Jacki Sorensen Aerobics; 8:30-9:30 am; $5 (free for first timers)
Walking Club with Richard meets at 8:30 AM (Newcomers get a shirt and pedometer, and breakfast upon return. The walking distance is approximately one mile)

Chair Yoga; 9:45 am; $2 going forward.

Line Dancing with Jim; 11:00 AM; Free (thanks to the Friends Group).
Thursday
Zumba Gold; 8:30 – 9:15 AM; $4*
Gentle Pilates; 9:15-10:00 AM; $4*
Jackie Sorenson Aerobics, 10:15-11:15 AM, $5
Balance and Coordination with Nancy; 12:00 – 1:00 PM; $4
Chair Yoga; 1:15 PM; (the class is limited to 35 people, no exceptions). Call (781) 438-1157 for more information or to sign-up.
* Take both classes and get a $2.00 discount.
Friday
Jacki Sorenson Aerobics; 8:30 – 9:30 AM; $5
Gentle Yoga with Leila; 10:00 – 11:00 AM; $5.
Pickleball; 10:00 to 11:30 AM; Boys & Girls Club (15 Dale Court, Stoneham, MA). Free thanks to Life Care Center of Stoneham
Billiards, 2:00 PM

Tai Chi Programs – May 5 to July 28
Help your body work for you! Find pain relief, reduced stiffness, and a better quality of life through Tai Chi. Taught by a certified instructor, Susan Becker, our Tai Chi program is based on the methods of Dr. Paul Lam. It is often described as "mediation in motion", harmonizing body and mind by practicing slow continuous movement accompanied by deep breathing. There is growing evidence that this mind-body practice has value in treating or preventing many health problems. Our practice is gentle, requiring a small range of  motion, and can be done standing or seated. All are welcome to this program sponsored by Mystic Valley Elder Services.
Beginner Class – Wednesdays (1:00 to 2:00 PM) This class is an introduction to Sun Style Tai Chi" Perfect for beginning practitioners.
Advanced Class – Wednesdays (2:15 to 3:15 PM)
Continue to practice Tai Chi and expand your knowledge of new forms. . Some experience with Tai Chi is helpful for this class.

Pickleball Anyone?
Join us for Pickleball at the Boys and Girls Club of Stoneham (15 Dale Court) on Fridays. Pickleball brings together elements of tennis, badminton and ping pong for a fun, social activity that's suitable for all fitness levels. This program and many other exciting programs for seniors, is presented by the Life Care Center of Stoneham. Weekly Pickleball starts Friday, September 16 from 10:00 to 11:30 AM.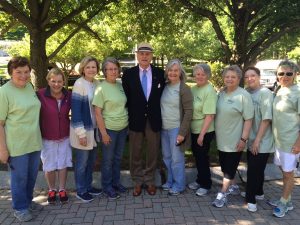 A Word About our Walking Group
Please join us for short, invigorating walks every Wednesday at 8:30 AM, starting from the front door of our center. Start your day with friends and good conversation!  Call Richard Bardet at 781-438-5140 if you have any questions.  For all participants, the center provides pedometers thanks to the Mass Council on Aging Service Incentive Grants!  In addition, Life Care Center of Stoneham provides a continental breakfast after your walk twice a month.  Thank you Life Care!!