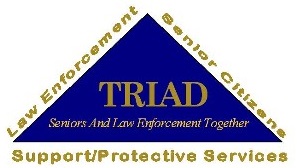 The Stoneham TRIAD is a collaboration with the Middlesex Sheriff's Department, Stoneham Council on Aging, Stoneham Board of Health, Stoneham Alliance Against Violence, Fire Department, Police Department, Domestic Violence Unit, and Stoneham seniors. Its purpose is to offer educational programs and presentations to the community that focus on safety and awareness.
If you are interested in joining our TRIAD team representing seniors in the community,  please call the senior center at 781-438-1157.
Reminder – Medication Take Back Day – April 6, 10am-2pm – please bring unused/expired medications to the center to safely dispose of them. Disposing them safely also helps to keep our community safe!