Please support the Senior Center through the Senior Center Friends. The Friends are non-profit 501(c)3 organization, so your donations are tax deductible.  Learn more about the Friends.
HOW TO DONATE
Your financial assistance helps us to support the Senior Center and ensure the sustainability of important projects.  The Center is a home away from home for more than 1,000 local residents and is a valued community resource.
This is an opportunity to support a local cause that will make a significant difference to seniors living in Stoneham. A donation in any amount is needed and appreciated.
You can donate using check or credit card.
Check – Please make your check payable to "Senior Center Friends of Stoneham, Inc." and send it to:
Stoneham Senior Center
136 Elm Street
Stoneham, MA 02180
Credit Card – You can donate online using PayPal's secure connection. Click the donate button below.
Thank You to Our Generous Donors
Honorary and Memorial Donations
In memory of Helen Devine from Helen Tierney.
In memory of Betty Whelan and Rita Burt from Donna M. Weiss.
In memory of Betty Whelan from Jane and Joe Francis.
In memory of Daniel Hogan from Laura Hogan.
Other Donations
Sue Rice
Nan S. Blowney
The Arbors of Stoneham
Arnold House, Stoneham
Anonymous
Note: You do not have to have a PayPal account to donate.  You can use any credit card.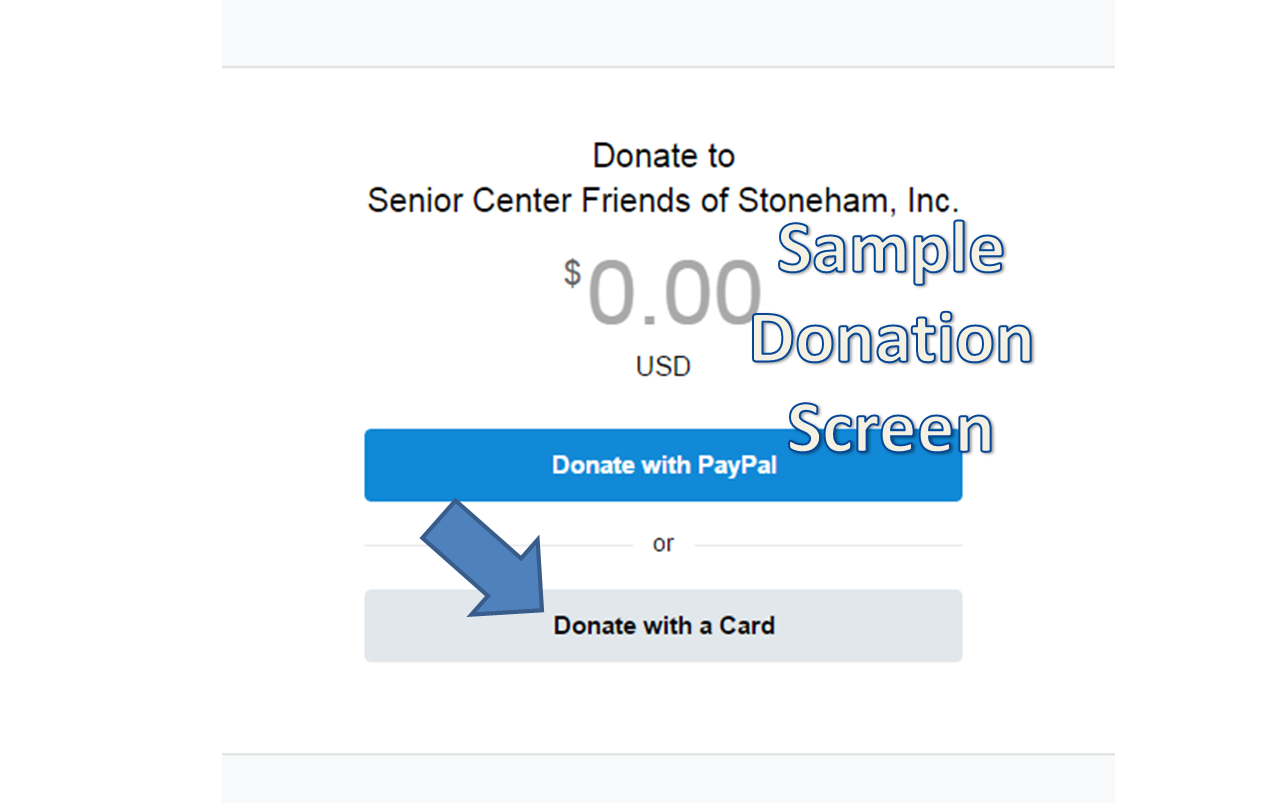 Thank you for your generosity.