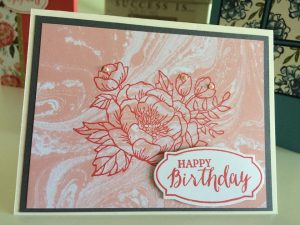 Many seniors enjoy sending cards as a way of communicating their care and love. But, many seniors are unable to go shopping for a variety of reasons and most do not have computers, so are unable to send the greetings they would like.
The Stoneham Council on Aging and Board Member Angie Adams intend to change that with CARDS FOR SENIORS, a program providing unused greeting cards and envelopes to seniors who cannot otherwise get them. The cards will help them connect more with the people they love.
HOW YOU CAN HELP: please donate unused birthday, get well, sympathy, thank you and blank cards with corresponding envelopes. They can be store purchased or handmade. Many of us make cards as a hobby and then don't know what to do with all of them. Others have cards laying around that they no longer use, having switched to social media for exchanging greetings. Spring clean out those cards for seniors!
Please drop the cards off at the Stoneham Senior Center, 136 Elm St., Stoneham, addressed to Cards For Seniors, between 8:30AM-4:00PM Monday-Friday (except holidays). Please leave your name and address with the donation so we can send you a thank you.
Progress and pictures will be posted on the program's Facebook page. You can message the page with any questions. Click here to visit the Facebook page and make sure to "Like" the page to keep up with the project.