Click the link to download the latest Sentinel
May 2016 Sentinel
Cards for Seniors is a new project started by CoA Board Member Angie Adams. The program provides unused greeting cards and envelopes for seniors who cannot shop for themselves. Birthday, get well, thank you, sympathy, holidays, congratulations, blank cards are all needed. Click here for details.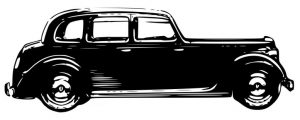 The Friends of the Stoneham Senior Center presents the 2016 Antique Car Show to benefit the Stoneham Senior Center Community Garden on Saturday, June 11 from 11:00AM-2:00PM at the Center.  This wonderful community event is generously sponsored by StonehamFord.  Over 25 vehicles will be on display and lunch will be available.   DJ Blackstock will entertain us throughout the event.  Please join us for an enjoyable afternoon! Click here for information and to sign up your vintage vehicle to participate in the show.
Welcome to Our New Website
Here you will find information on the Senior Center services, programs, and activities, and a variety of resources available throughout our region that enable seniors to live vibrant, active and healthy lives. The Center is housed in a beautiful historic building but it is our community of people that make it a truly special place to be.
At the Center you can join us for lunch, stop by for a game of cards, pool, Scrabble, Monopoly, Clue or Wii. Hone your dancing or singing talents. Meet new friends and acquaintances. Learn new skills or hobbies. Go out to museums, performances, special events, and meals with friends. Seek assistance with choosing the right insurance, managing medical issues, or solving financial problems. Be driven in comfort to the doctors or to the grocery store. If we don't have what you want, speak up! My door is always open for suggestions, comments, and questions from our seniors and our community. We are here to serve you, and your input is essential to ensure that we are doing just that.  Send me an email under the "Contact Us" link, call or stop by to let me know what you think.
I do ask one favor of you.  After you have visited and experienced what the Senior Center has to offer, talk us up!  Tell your friends and neighbors about our activities and programs.  Invite a friend to join you the next time you come. You are our best ambassador, recruiter, and public relations specialist!
See you at the Center!
Maureen Canova
Director
Will You be Our Friend?
The Senior Center Friends of Stoneham, Inc. is a non-profit 501 (c) 3 corporation. We fund services and activities that enhance the dignity of seniors, support their independence, and encourage their social interaction by organizing various fund raising campaigns including our summer-long Bargain Barn, our fall Annual Appeal and Spring Antique Car Show, among others.
We would love for you to get involved! Please leave a message for Marcia at (781) 438-1157 for more  information.
If you would like to support the Senior Center by making a donation, please consider sending a check to the Senior Center Friends of Stoneham Inc. c/o the Stoneham Senior Center or contribute online by using the "donate" button below.
Special Inclement Weather Note
If the Stoneham School System is closed due to inclement weather (snow storms, etc.) – the Stoneham Senior Center will also be closed that day. If you question whether or not the Center will be open, just give us a call at (781) 438-1157 before coming.
Reminder
Please make sure to scan your card at the computer when you come to the Center, and ensure that we have the correct emergency contact o file for you. Thanks!