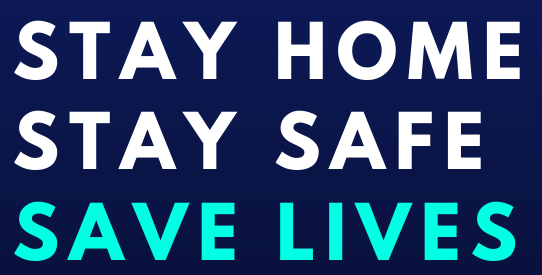 We are here for you! View the June Sentinel for information on who to contact with questions or concerns during this time.
The outbreak of Coronavirus Disease 2019 (COVID-19) may be causing you or your loved ones to feel stress, anxiety, or other strong emotions. Click here to view the Massachusetts Department of Public Health's Wellness Tips and Resources Guide for idea's on ways to reduce stress and anxiety.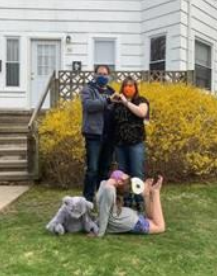 Stoneham Front Steps Project
(And Surrounding Towns)
A Project to bring the Stoneham community together to recognize this unprecedented time in our lives and to raise money for COVID-19 relief efforts.
Click here for more info
The following programs will be on Stoneham TV's Public Access Channel (Comcast Channel 9, RCN Channel 3, and Verizon Channel 34) the following days and times;
Relaxation Circle with Angela
Tuesdays 11am
Thursdays 6pm
Saturdays 8am
Sundays 4pm
Combo Exercise with Aimee
Mondays 3pm
Wednesdays 11:30am
Saturdays 7am
Sundays 7pm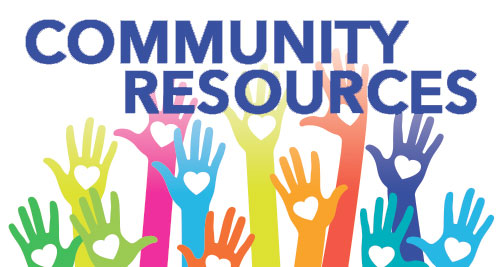 Community Resources- COVID 19
Here you will find General COVID 19 Information as well as information regarding
 Nursing Home Inquires
 Social Security Information
 Food
 Internet Access
 Medical Care
 Domestic Violence
 Unemployment Resources
 Legal Resources
 Stress and Anxiety
 SUD/Mental Health
 Recovery
 Talking to Kids/Activities
Click here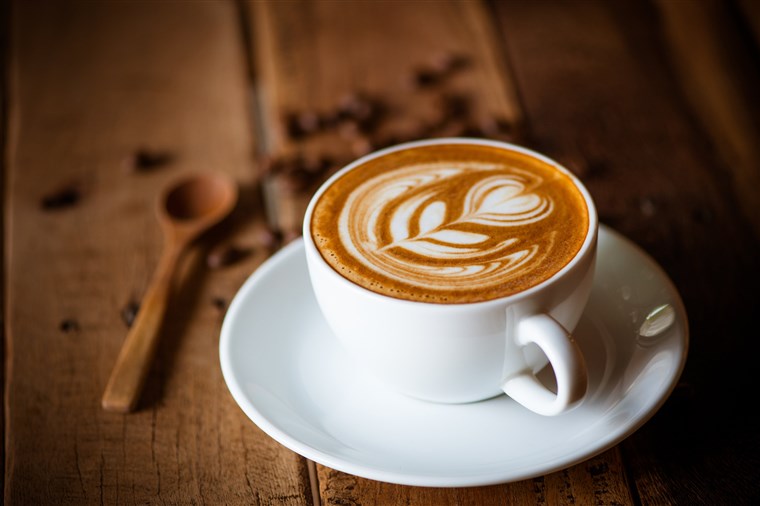 Remote Coffee & Conversation
A way for older adults in the community to connect with others safely and easily by PHONE. There is no need to leave your home!
March 26th through May 7th
Tuesday's 9 am-10 am
Thursdays 1 pm-2 pm

May 12th through June 4th
Tuesdays 10 am -11 am
Thursdays 1:00pm -2:00pm

Number to call: 1-646-558-8656
When asked, enter meeting ID: 131-672-167## (no participant code needed)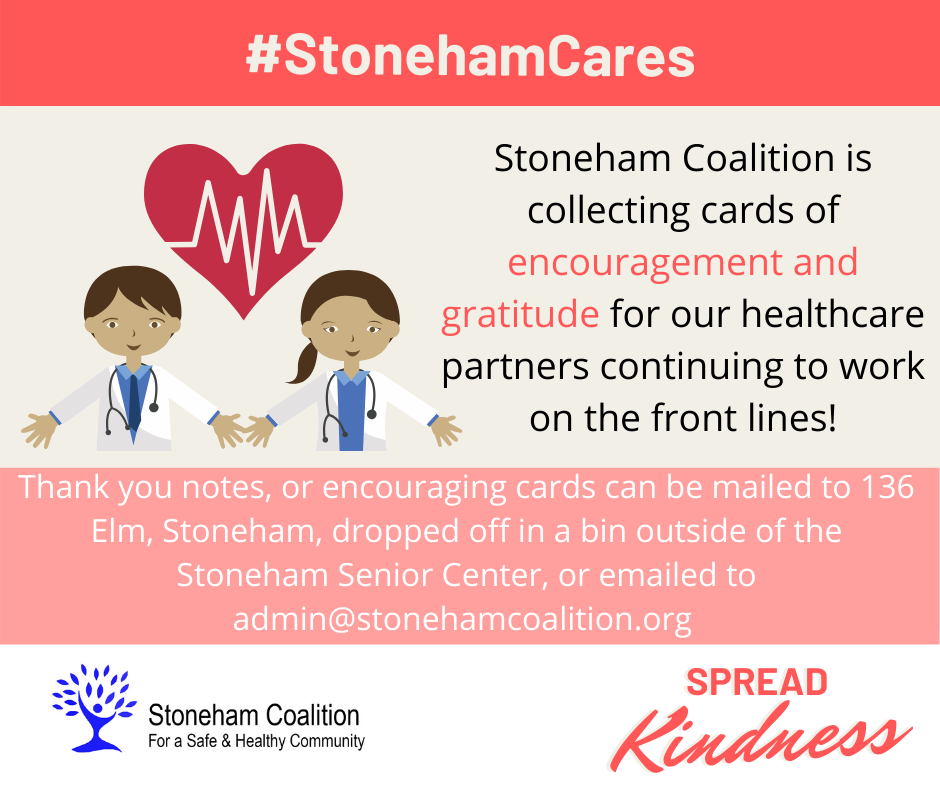 #StonehamCares
Please mail your thank you notes or encouraging cards to the Stoneham Senior Center located at 136 Elm St, Stoneham MA.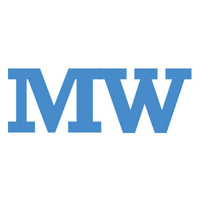 New Nursing Home Family Resource Line
This new phone line provides one central contact for families and community members who have questions about the nursing home or rest home care their loved one is receiving during the COVID-19 outbreak.
617-660-5399
Open Every Day – 9:00 AM – 5:00 PM
A message from Kayla Vodka, Program Director, Stoneham Coalition for a Safe and Healthy Community, ​

I know this is a very unsure and stressful time for many people, families, and communities, and I want to thank you all for doing your part in helping to stop the spread of COVID-19.

We know that the pressing concern is addressing this pandemic, but we also know how impactful this time can be on an individual's mental health and recovery. It's important to remember that everybody reacts differently to stressful situations, and one of the most important things we can all do is be kind to one another and understanding of how we are each individually processing this unique situation.

Finding the right support is also important. Attached and below are some online resources and tip sheets for you to share with your networks.

Online AA and other recovery support groups:
http://aa-intergroup.org/directory.php
https://www.intherooms.com/home/
https://massachusetts.networkofcare.org/mh/

​Managing Anxiety & Stress:
https://www.cdc.gov/coronavirus/2019-ncov/prepare/managing-stress-anxiety.html

For more information on how the Town of Stoneham is addressing COVID-19, please check here: http://www.stoneham-ma.gov/CivicAlerts.aspx?AID=135
It is up to each of us to keep our community safe and strong as we spend some time #alonetogether. If you have elderly neighbors that you have not seen recently, please give them a call to make sure they have everything they need. They might be too proud or private to ask for help, or they may not know that help is available. Please call the Senior Center at 781-438-1157 Monday – Thursday if a senior that you know is in need of help during this time. We can provide a box of household essentials, and referrals to other services they may need.

Thank you and take care!